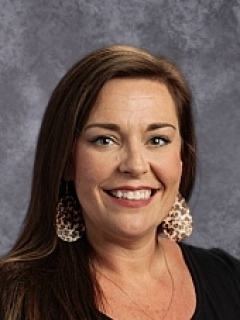 My name is Terrie Hull. I am very excited to have the opportunity to serve the students, faculty, and community of Eclectic! I am a resident of the Holtville community. My husband is Jimmy Hull. He is the director of the Elmore County Technical Center. We have been married for 20 years. We have three beautiful daughters. Kaylie, Avery, and Chloe
This is my seventeenth year working in the Elmore County School System. I have served the county in a variety of positions and locations during my career in education. I had the pleasure of teaching 3rd grade for four years, I helped Seniors across the county obtain the credits necessary for graduation as a credit recovery teacher for two years, and I have been library media specialist for several years.
I am a 1996 graduate of Holtville High School. I received my degree in elementary education from Auburn University of Montgomery in 2003. I received my master's degree in library media from the University of South Alabama in 2007.